Artificial Grass Tee Lines in Asheville
WHY ARTIFICIAL TURF?
Live grass on tee lines is a headache. This surface is deals with constant foot traffic and abuse from golfers always swinging. Artificial grass from Southwest Greens is the ideal surface because of its ability to survive this rigorous usage much more capably and still maintain its great looks at the end of the day. You won't have to be concerned with the clubface catching the grass and impacting your shot again with artificial turf.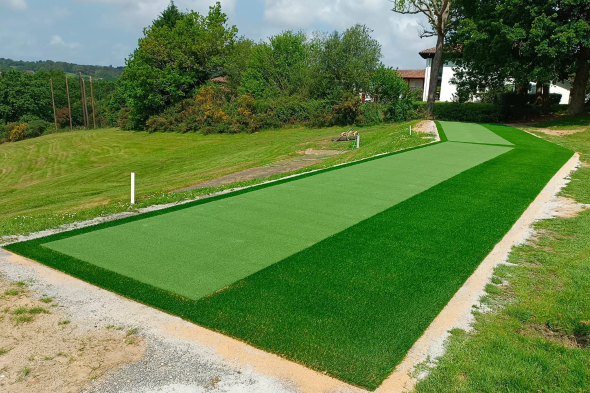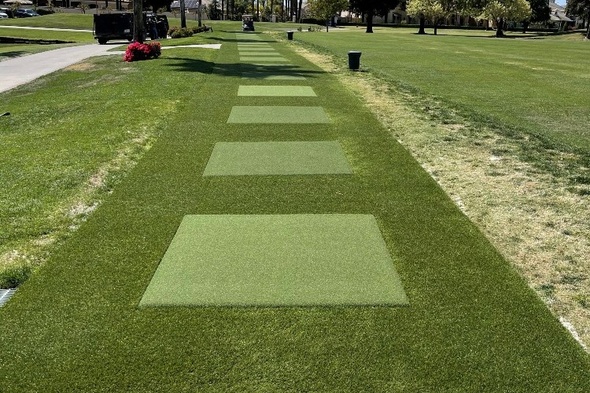 ELEVATE YOUR GAME
Tee off with precision and confidence on our high-quality artificial tee lines, made to replicate the real turf experience with unparallelled realism and durability. Our tee line turf provides the ideal blend of performance and visual appeal, making it a superb choice for both home tee lines and commercial tee lines. Hit after hit, you can trust the performance will always be exceptional.
TURF THAT RAISES THE B.A.R.
Always vibrant and colorful, our artificial grasses are made with the perfect raw materials to deliver ideal performance and durability. The product is designed to create life-like fiber displacement, which minimizes club bounce and raises the B.A.R. You will get pro-level bounce with 20-25% more bounce retention, 2x better Aim, and true Roll. Enjoy an authentic play experience on the most accurate aim of any putting surface.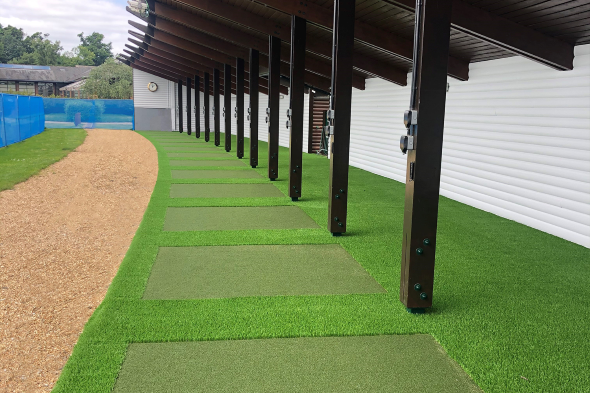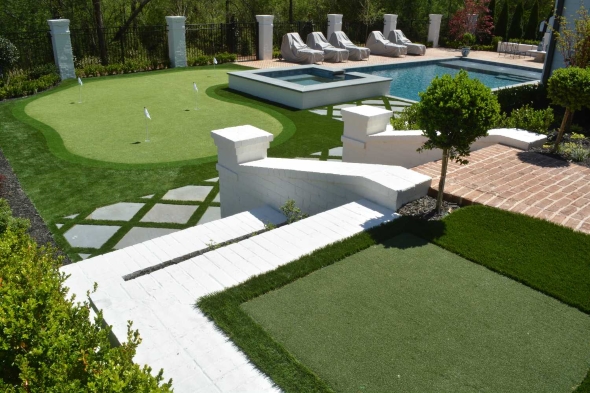 TOTALLY CUSTOMIZED DESIGNS
Our modular tee lines give you easier and lower-cost ways to replace sections instead of replacing a complete panel or tee line. Southwest Greens artificial tee line options are made to blend seamlessly with your landscape, offering a green oasis in your backyard or commercial golf facility that is both attractive and practical.
COMPLIMENT NATURAL GRASS
Real grass tee lines don't take long to turn into a grass-free dust spot. Incorporating and interspersing artificial tee lines provides organic grass the critical time it requires to bounce back from heavy traffic. Adding accents like a rock edging around a tee line box can improve the look and feel even more.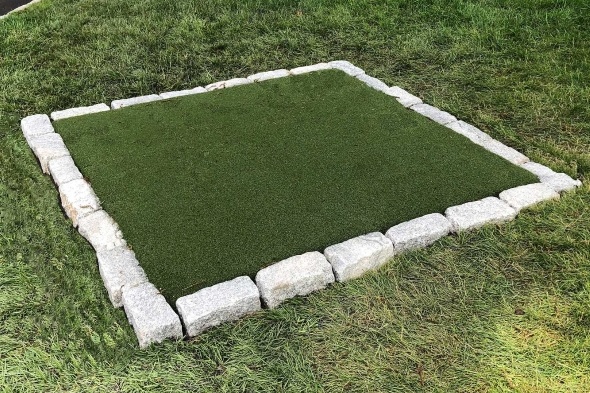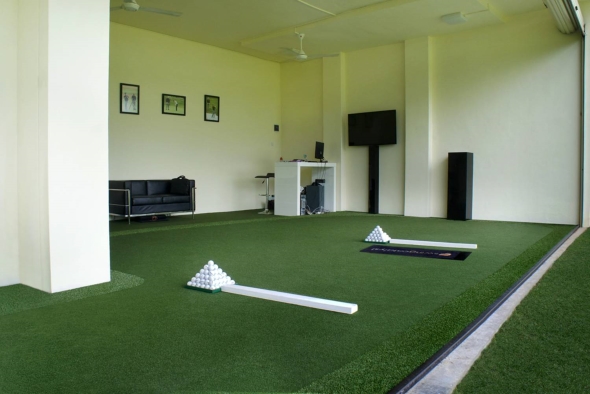 LESS MAINTENANCE, MORE PLAY
Organic grass grows differently from one Asheville season to the next, from downpour to downpour. Some spots may be denser, but others are sparse. If you've ever hit from a natural grass tee line, you know how large grass areas can be damaged because of powerful strokes, too. Artificial tee lines will look wonderful all year round. They won't ever require mowing, watering, or fertilizing, so your tee line can be enjoyable throughout the year.
HEALTHY TEE LINES = HAPPY GOLFERS
Because our artificial grass will not fade in the sun, withstand high traffic, and look green for a long time, both home golfing enthusiasts and professional golfers alike will benefit from a Southwest Greens tee line. A great choice for:
Private and public golf courses
Indoor golf practice facilities
Schools and colleges

Residential pitching & chipping areas

Golf teaching professionals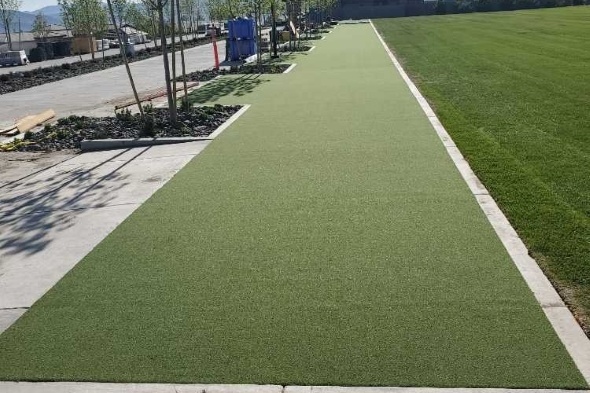 CHOOSE SOUTHWEST GREENS FOR YOUR Asheville TEE LINES
Reach out to us today to request a quote, ask questions, or kick off your project. We love designing tee lines fit for any space. Your game deserves the best, and we're excited to help you with that.