PRACTICE LIKE THE PROS
Southwest Greens is a recognized leader in the design, installation, and sales of low-maintenance, championship-caliber synthetic golf greens globally. Our greens have captured the interest of top-tier professional golfers such as Vijay Singh, Rickie Fowler, Sam Burns, Jim Furyk, Fred Funk, and Hale Irwin, who have opted for our custom-designed golf greens for their home putting paradise. With such an illustrious list of clients, you can be sure that our greens are world-class and designed for excellence.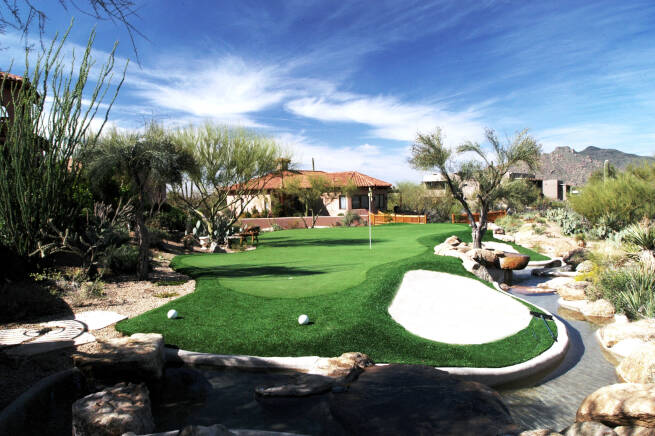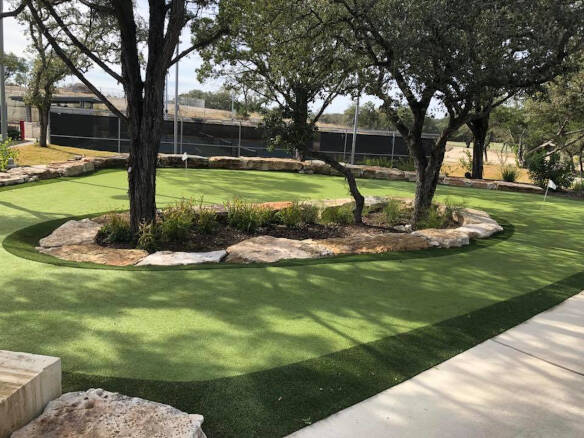 MASTERING THE PUTT
Our mission is to help you master the art of putting, and this is why we use high-end synthetic turf that has the looks, feel, and performance of natural grass. Picture having your very own tee boxes, bunkers, and controlled shot areas right in your own backyard! Our putting greens are constructed to impeccable standards and designed by golfers, for golfers, ensuring that your game gets elevated to a whole new level.
LESS WORK, MORE PLAY
The advantages of artificial grass make your investment a smart choice. Our Asheville backyard putting greens require virtually no maintenance, allowing you to enjoy more quality time enjoying the game of golf with your nearest and dearest. Say goodbye to the hassle of water, fertilizers, and pesticides — our artificial putting surfaces require no water or chemicals, making them environmentally friendly and easy to take care of.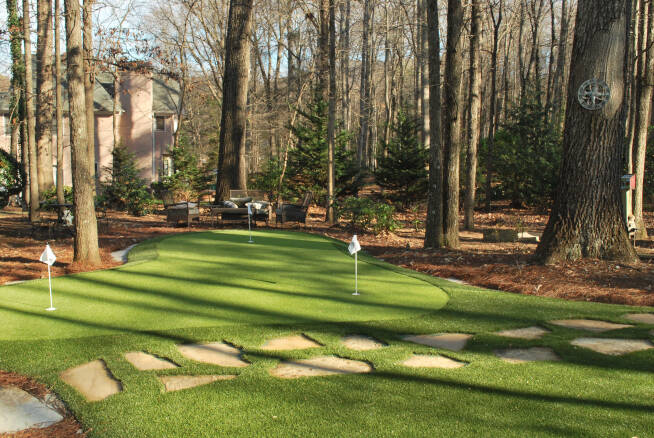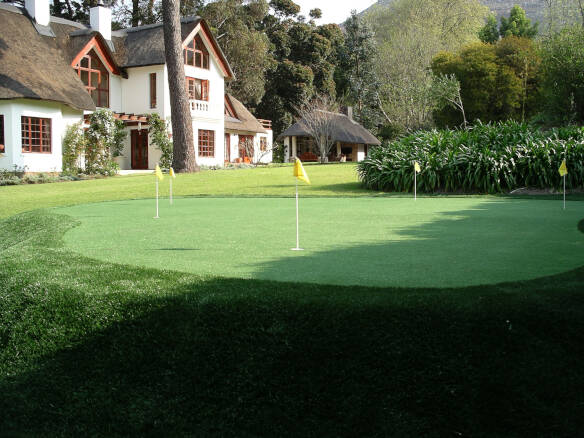 INCREASE PROPERTY VALUE
Not only do our artificial golf greens elevate your game, but they also add value to your home and your well-being. The attention to detail in our base work, cut positioning, elevation changes, and grass selections ensures that you get optimal results from your investment. Even better, we're not limited to just backyard putting greens — we are experts in artificial turf athletic courts, lawns, and bocce courts, always backed by a customized design and installation plan tailored to your unique requirements.
FIND YOUR DESIGN
Our partnership with Nicklaus Design allows us to offer our exclusive line of premium synthetic putting greens designed to surpass the strictest quality benchmarks. Nicklaus Design templates ensure that your Asheville backyard putting green is not only beautiful, but also gives you a true ball roll for an authentic golf experience. So, whether you opt for a template or want a personalized layout, we have the proficiency to craft the optimal solution tailored to your requirements and stimp speed preferences.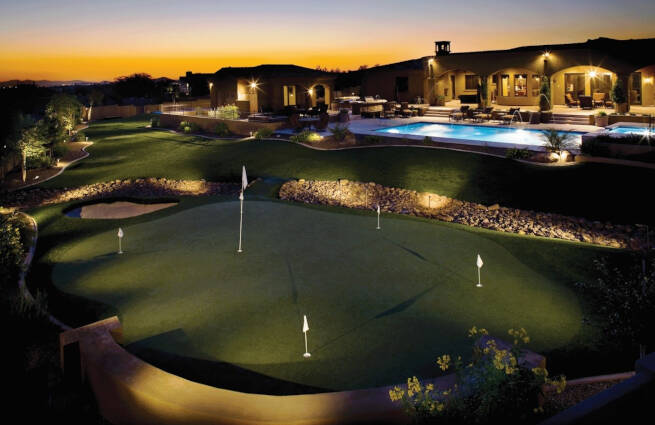 CHOOSE SOUTHWEST GREENS FOR YOUR BACKYARD PUTTING GREEN
Let Southwest Greens of Asheville fuel your passion for golf and turn your backyard into a golfer's haven. Experience the joy of enjoying a personalized backyard golf green that provides an exceptional golfing experience all on your property. Get in touch with us today, and let's design the best putting haven for you!